The Fondation Sommer is a private grant-making foundation, established under Luxembourg law, with official charitable status. Created in 2016 by Pierre Brahms and governed by the articles and law of the 21st April, 1928, the foundation's purpose is to support the "empowerment" of children and young people in Luxembourg, through the arts and culture.
By means of three calls for projects, the Sommer Foundation aims to support several participatory projects that will use culture and the arts as tools for free self-expression, and that will translate its goal of empowering people into concrete activities involving children and young people, thereby having a positive impact on our society.
The next deadlines for sending the applications are:
March 6, 2023
June 5, 2023
September 18, 2023
November 27, 2023
Prior to submitting your application, do not hesitate to contact us to discuss the project and check its eligibility.
Call1 for projects: Joint projects – CULTURE
Call for projects for:
cultural and educational structures

cultural structures and active structures for citizenship, integration and social action
for the execution of a joint project.
Find out more about the call
Call2 for projects: EDUCATIONAL Projects
Call for projects for artists, cultural structures and active structures for citizenship, integration and social action, for the development of educational activities as part of an artistic or cultural project.
Find out more about the call
Call3 for projects: Joint INTERCULTURAL projects
Call for projects for cultural initiatives promoting intercultural exchange in Luxembourg (projects submitted in teams).
Find out more about the call
Through the projects that it supports, the Sommer Foundation aims to stimulate the minds of children and youngsters and make them more inquisitive so that they can participate in our society through the medium of culture and the arts. It encourages the creation of new forms of cooperation between partners from different communities and with different viewpoints, so that the people and cultures in Luxembourg may understand each other better.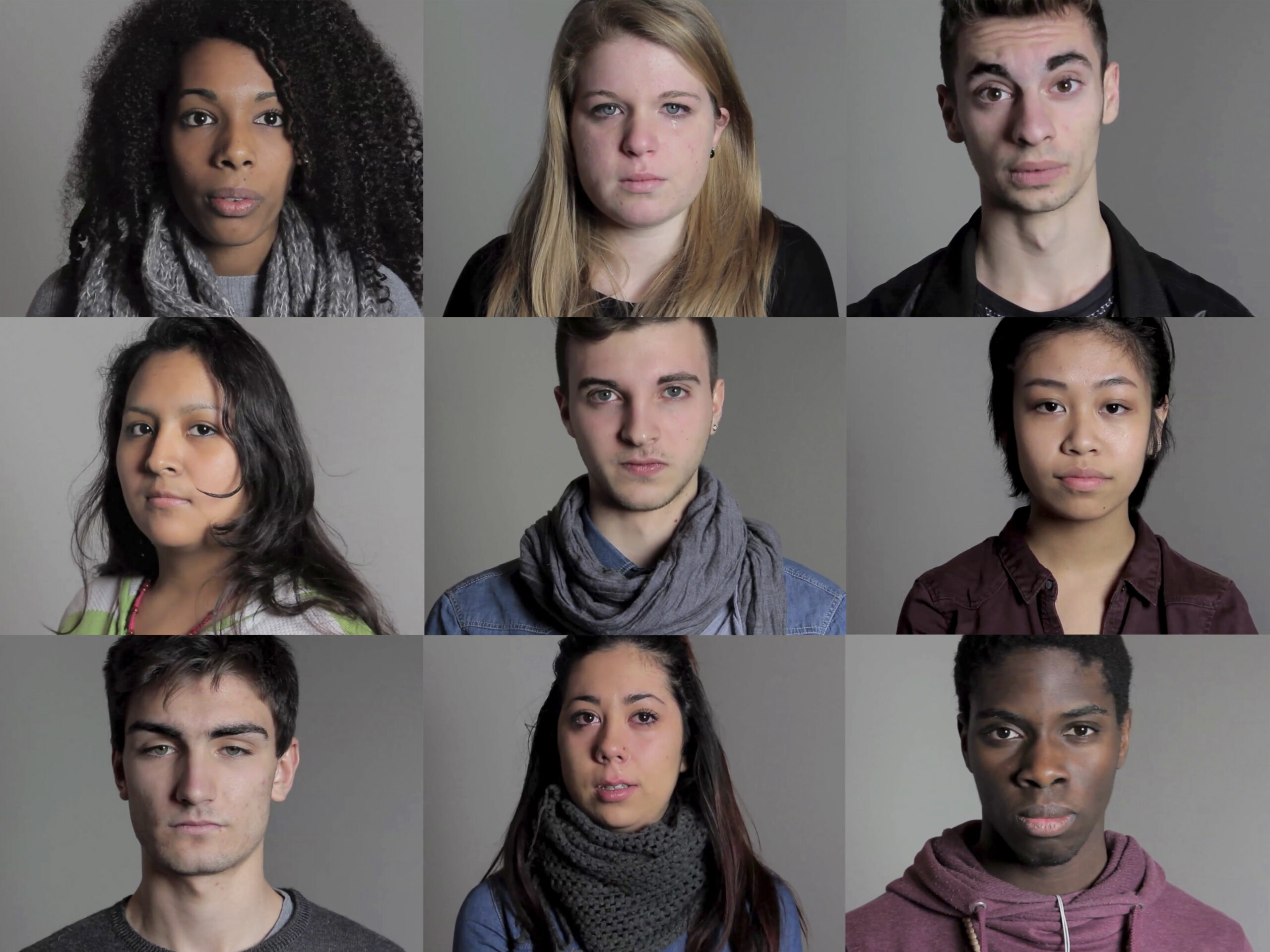 MY ECHO, MY SHADOW AND ME (3 X ME)
2022
"My Echo, My Shadow and Me" was an art and social project on the topic of how digital culture influences the identity of younger generations and how technological tools (e.g. cameras, smartphones and social media) can be used as a method of investigation and understanding of the self and one's own community. The project had regular autobiographical workshops at its core, led by artist and facilitator Cristina Nuñez between February and June 2022, and involving groups of local young people (15-26) that produced participative artworks with an autobiographical focus and a social ethos. A selection of the participatory material resulting from the workshops was presented through an exhibition at the University of Luxembourg, an online platform and a publication.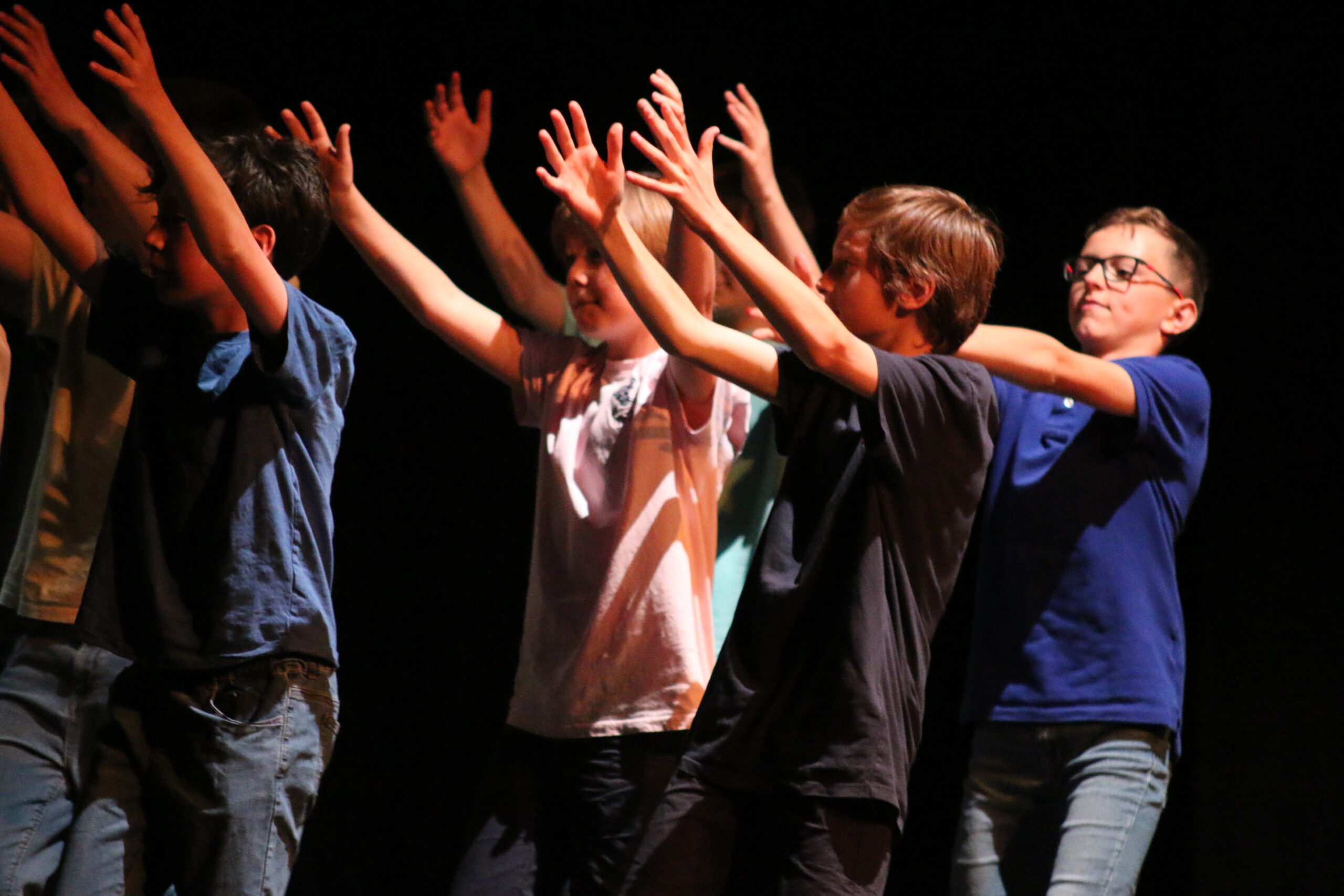 © Vauban Ecole et Lycée français de Luxembourg
DANSEURS A L'ECOLE
2022
As part of the implementation of the dance programme at the Lycée Vauban for the 2021-22 school year, following two artistic residencies, the contemporary dance companies Corps In Situ and AWA – As We Are joined forces with the school to set up an artistic and cultural education project.
This project enabled the students to meet the artists and to have access to works from the companies' repertoire. It also allowed them to develop artistic and cultural practice through regular workshops and thus promoted the acquisition of knowledge and skills. As for the teachers, the project contributed to perfecting their training in contemporary dance. Overall, "Danseurs à l'école" has encouraged the creation of bridges between school disciplines and choreographic creation. Thus, young people were able to give meaning to their experiences and better understand the contemporary world, all around the themes of play and fake news.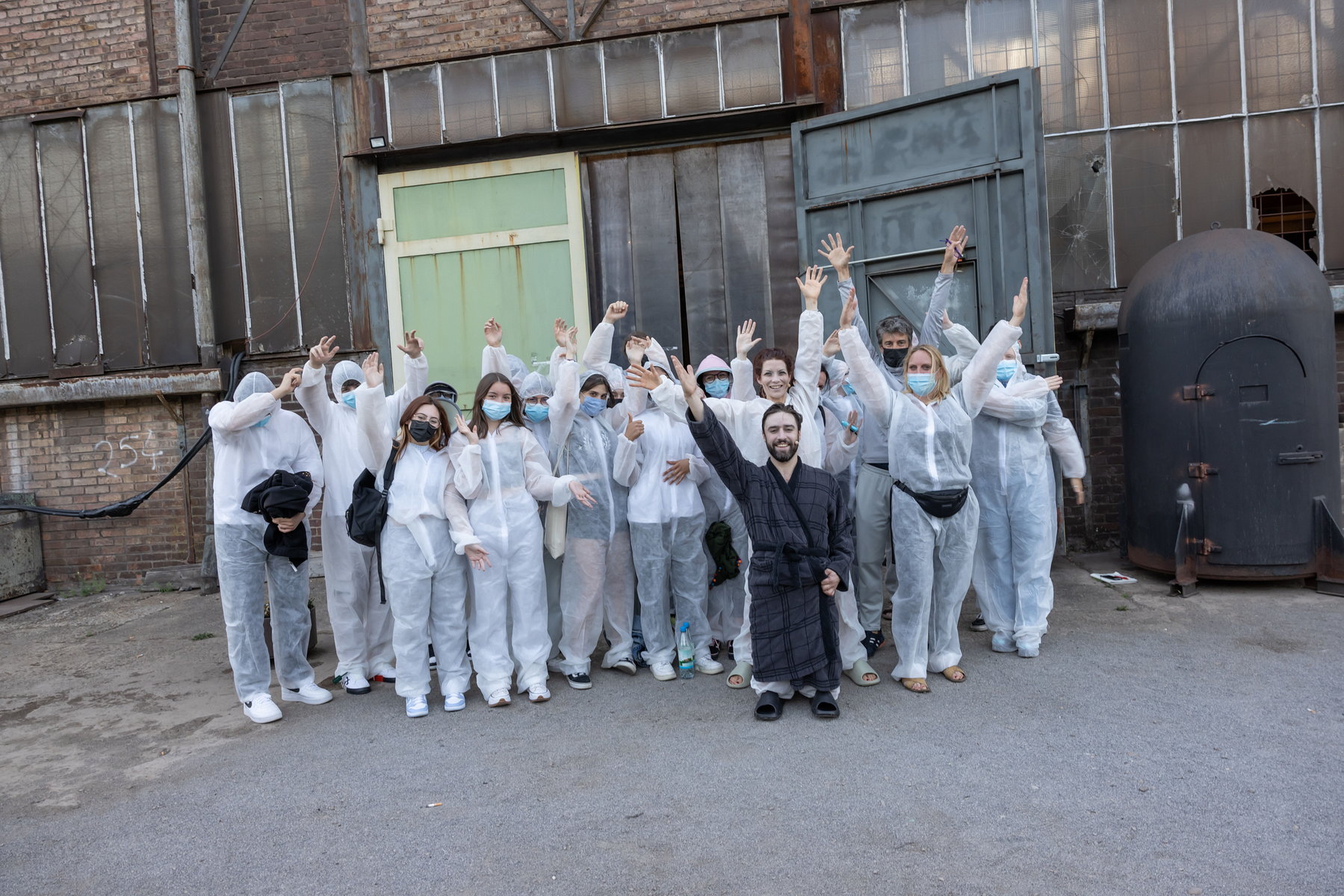 © boshua
DIE MASCHINE STEHT STILL
2022
Die Maschine steht still is a transdisciplinary and in situ science fiction theatre performance, which is part of Esch 2022, European Capital of Culture. Directed by Marion Rothhaar and produced by the Théâtre National du Luxembourg, it uses the public space of Esch Belval station and transforms it into a stage.
In this project, the students of the Lycée de Garçons in Esch/Alzette are seen as experts of their own realities and are involved in the artistic decision-making processes. The young people become intensively familiar with the material and are taken seriously with their own ideas, impulses and questions. They play an active role in the production process. Through a mutual exchange with the artistic team, they become co-creators of a professional artistic project and develop their own material. Parts of the play and the soundtrack are thus created in direct exchange and collaboration with the students, while the final play uses their creations: the thoughts, bodies, voices and sounds developed are used and reused according to the Esch22 motto: REMIX.
Participation generates a positive experience and allows participants to step outside themselves and develop their particular strengths. Working together promotes a sense of belonging, courage and self-confidence. Fear of public presentation is overcome. Students demonstrate personal responsibility and have lasting experiences of success.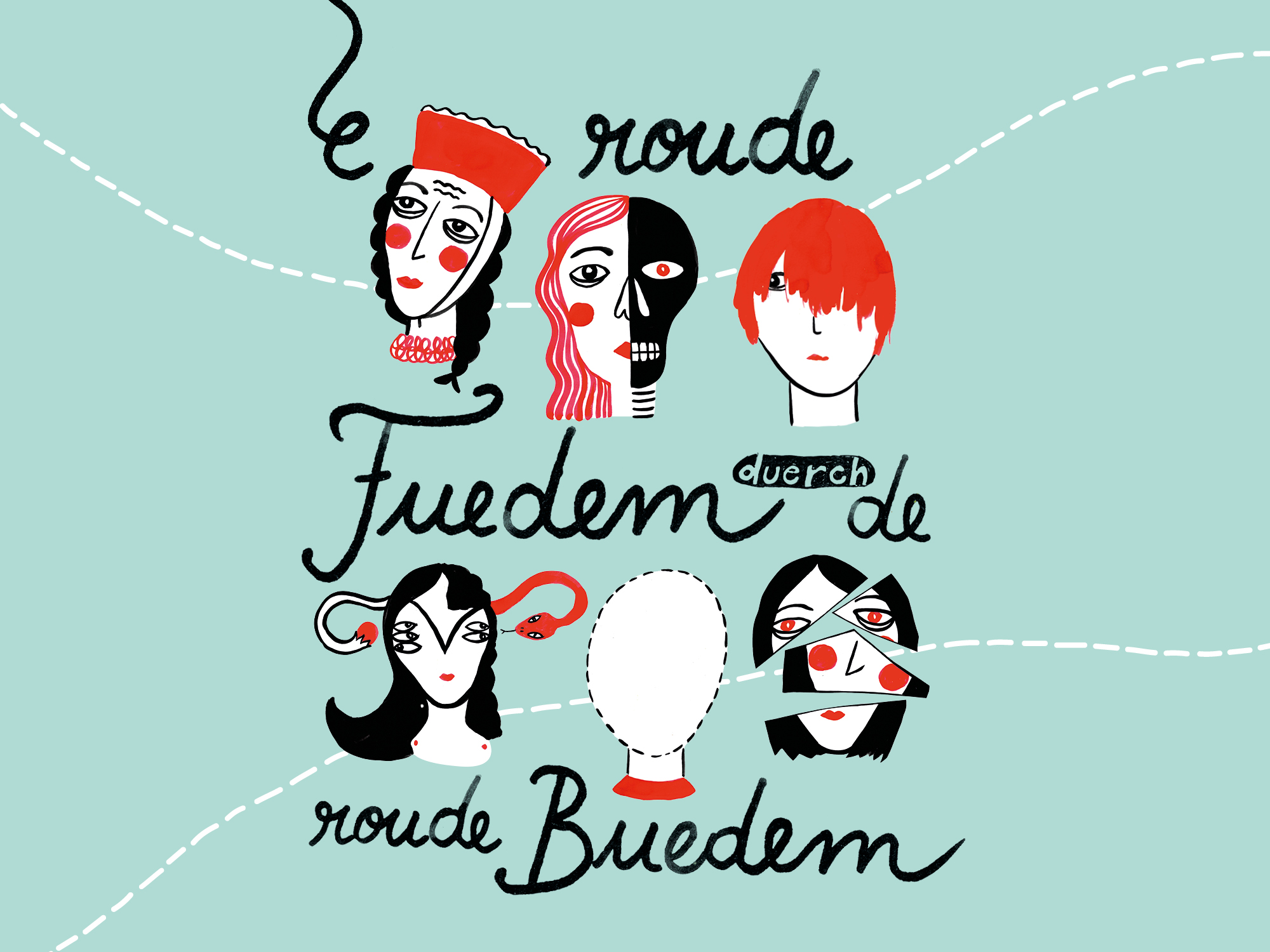 E ROUDE FUEDEM DUERCH DE ROUTDE BUEDEM
2022
Inspired by Mil Goerens repertoire Eiser Soen, the MASKéNADA artists' collective has developed six different performances (2 sound walks, 3 theatrical performances and 1 performance reading) that bring back to life images of women conveyed in old Luxembourgish stories and legends. Within the framework of Esch 2022, European Capital of Culture, six legend routes in six communes of southern Luxembourg form this "artistic walk" and a discovery theatre, set in the natural setting and its mysteries of the Minett region. For more impact, a pedagogical project, adapted to three particular routes (for the sound walk in Esch/Ellergronn and the two theatre walks in Sanem/Zolwerknapp and Differdange/Lasauvage), accompanies the great project of E Roude Fuedem duerch de roude Buedem. The collaboration with theatre educators and partnerships with schools in the municipalities concerned enables the students to familiarise themselves with the theme of the legends, to meet the artists involved in the productions and to give them keys to reading as well as practical exercises in preparation and extension of the show they are going to see.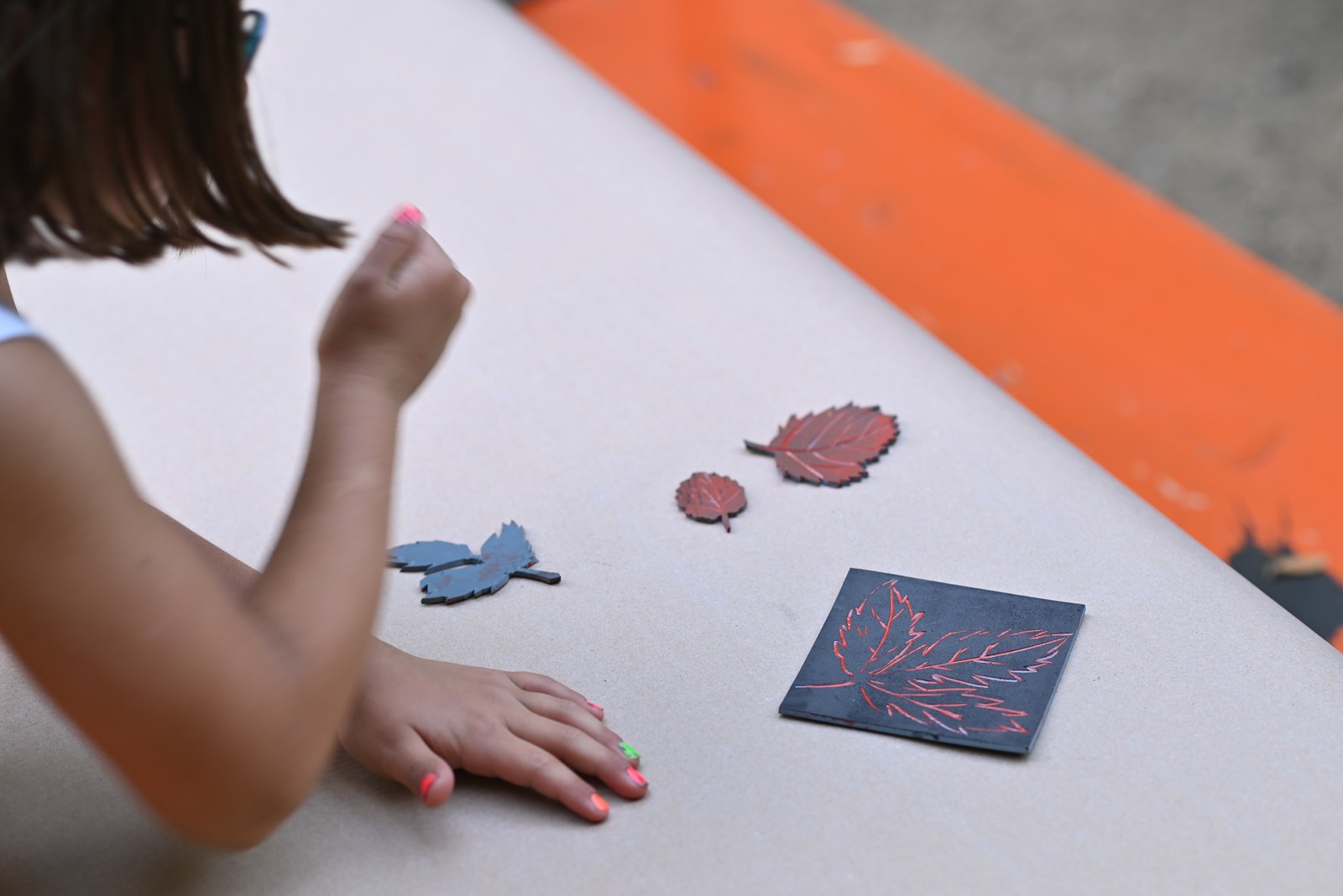 © Rémi Walle
NOMADIC ISLAND
2022
Nomadic Island brought together people of different ages, professions, social and cultural backgrounds. For three weeks, artists from Luxembourg and abroad, as well as teenagers from three youth centres in the south of Luxembourg and France, shared time and space in a beautiful location, on the threshold of wilderness and industrial landscape, and were able to demonstrate their creativity in a spirit of collaboration. For Friday Island vzw, the project leader, this multidisciplinary art residency was a great experience for all participants. "We learned a lot from each other, we had fun together, we talked about a better future. Such an integrative project allowed for the coexistence of different levels of human concern: sustainable development, social inclusion, youth empowerment, artistic creation, self-management, independent living together, collaborative work and an intergenerational approach.
© Maria Emilia Rodrigues
LE BUTAÏ DE SOPHIA
2022
The school public in Luxembourg is linguistically very diverse and the aim of this project was to awaken in the students (10 classes in cycles 3 and 4, in 3 schools) a taste for oral expression in French, whatever their linguistic level, through theatrical play and storytelling. This project provided an insight into the cultural richness of Portugal, beyond clichés, and introduced the participants to the world of a little-known Portuguese author, Sophia de Mello Breyner Andersen. With its eclectic mix of Portuguese literary history, the oriental tradition of Kamishibai (paper theatre) and Boutaï (narrative genre) and a taste for the French language, Rita Bento dos Reis' project highlighted the great richness of cultural knowledge and familiarised the naturally curious children with the pleasure of books, reading and play.
Along the way, the project evolved and the workshops were held in French and Portuguese and were also organised as part of Portuguese classes in Luxembourg public schools, in collaboration with the Camões Institute in Luxembourg.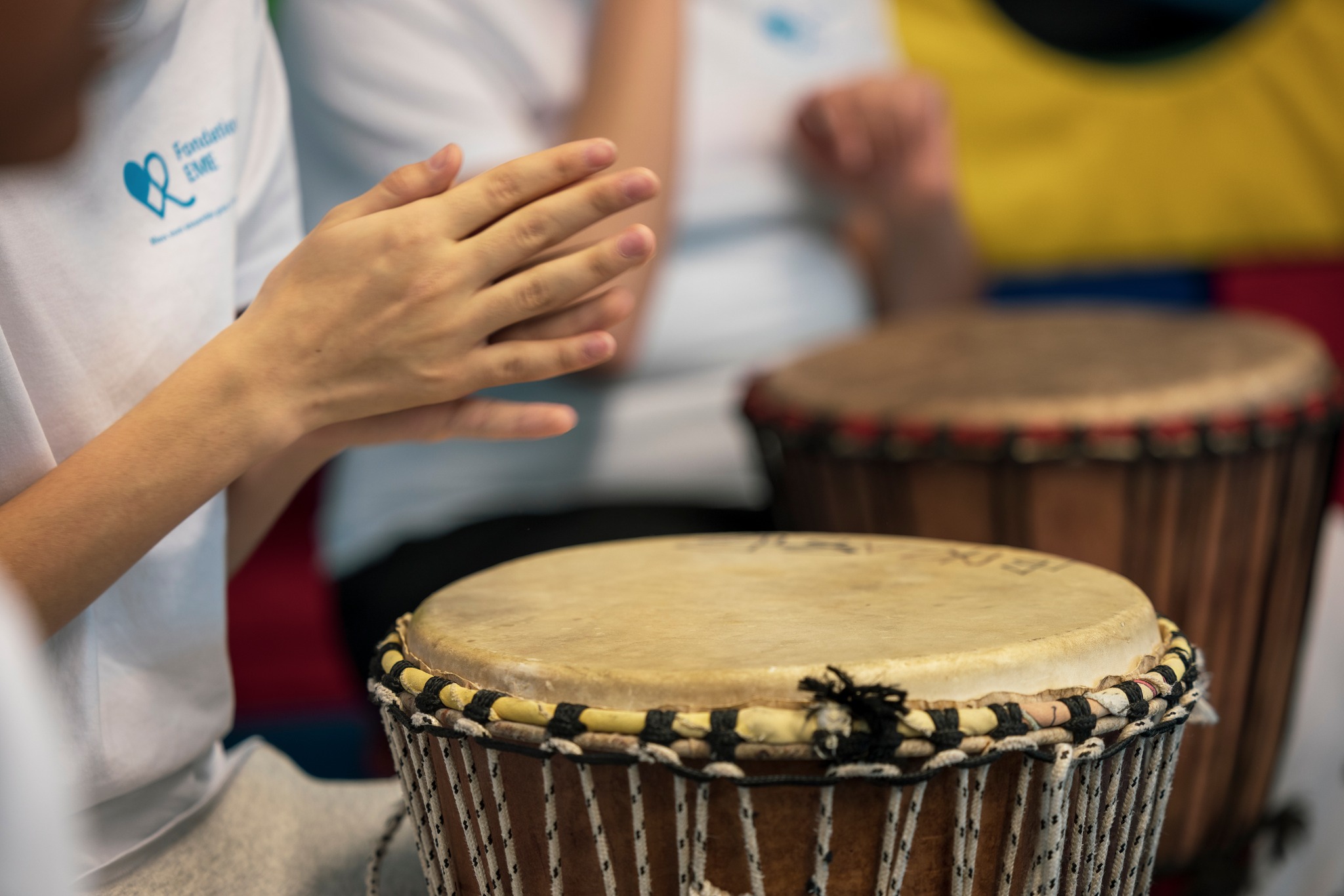 © alsalphotography
TAMA
2022
This project was initiated and organised by the Fondation EME and the state school CSAE Adam Roberti which welcomes refugee children who have just arrived in Luxembourg. In weekly workshops, children from two classes learned to play the djembe and to learn about music. The djembe allows for creative and direct expression. This versatile instrument, which does not produce false notes, gives confidence to its performers. Through music, the children were able to express themselves without language barriers, through rhythm and dance. Regardless of their age or nationality, percussionist Robert Bodja succeeded in captivating all the participants and arousing their interest in the djembe, rhythm and music in general.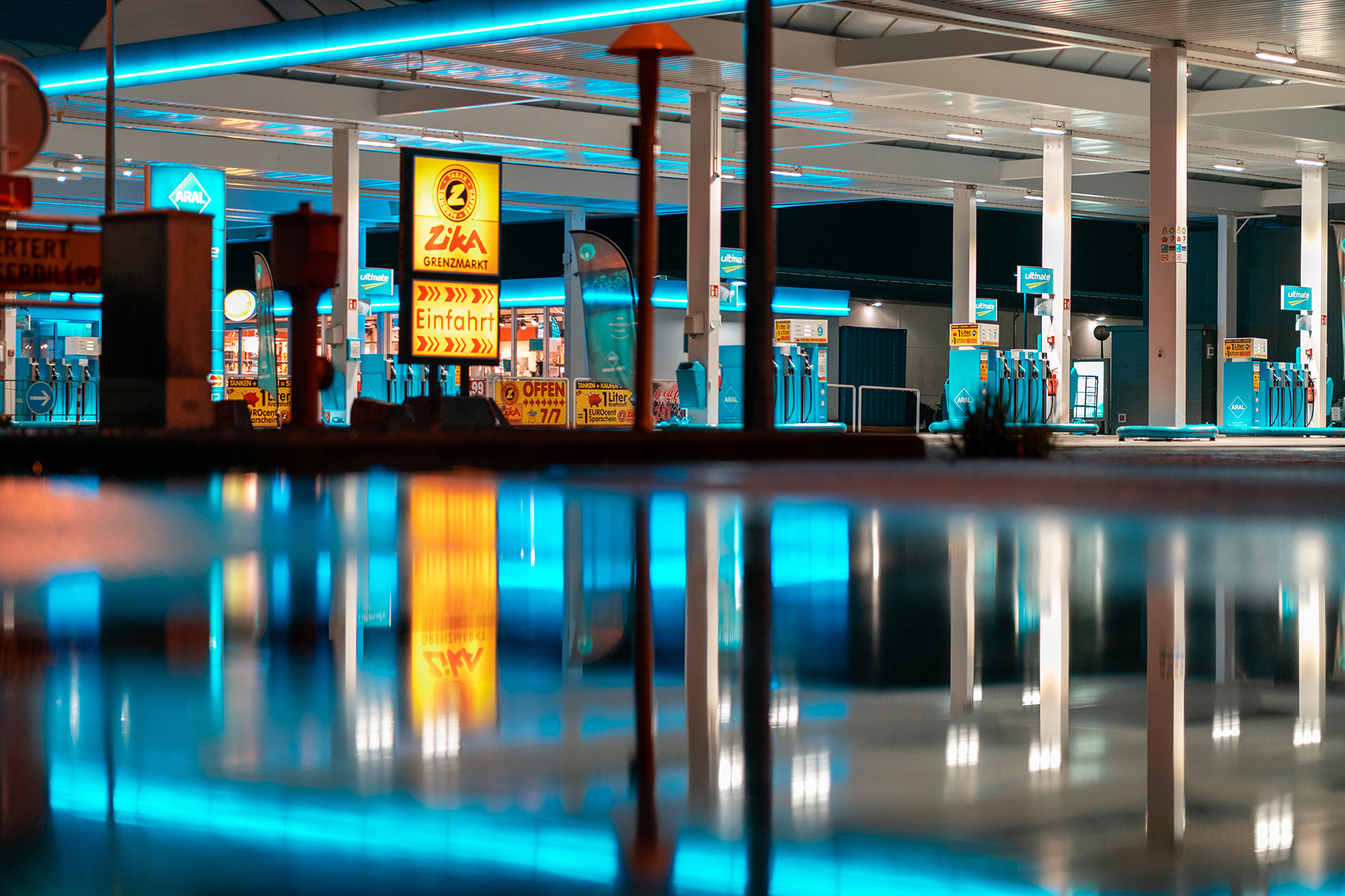 WHAT'S IN YOUR EYES?
2021
Students of the Lycée des Arts et Métiers under the artistic direction of Joseph Tomassini and Jean Back.
This collaboration between Jean Back and the 2TPTI class (video and photography) at the Lycée des Arts et Métiers is based on the play "Bilder einer Ausstellung revisited", which accompanies the new novel "l'Arc di Marianna" (Editions Guy Binsfeld) by Jean Back.
The author asked the students to create a visual interpretation of the texts he had written for Modest Mussorgsky's famous piano cycle. The photographs created in this way are thus a further development of the historical pictures by Viktor Hartmann, which inspired the Russian composer. The very free literary interpretation of Mussorgsky's work by Back is contrasted with the very personal view of the young people, who were able to get to know the diverse professional profiles and working worlds in the theatre through this project.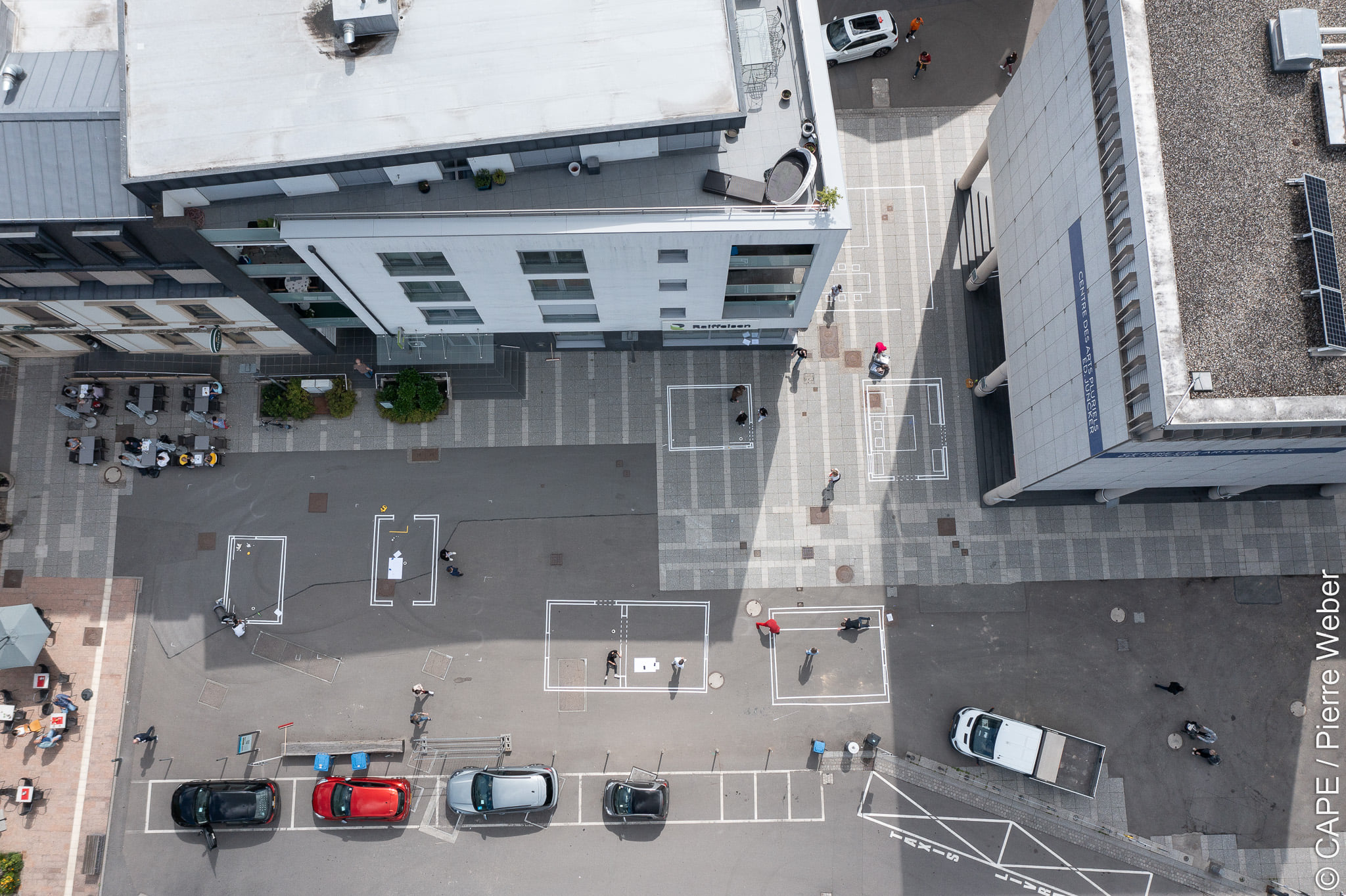 © CAPE/Pierre Weber Photographie
OP WEI ENGEM GRONDRËSS WËLLS DU WUNNEN?
2021
In the framework of her architecture mediation project WAA – Wat ass Architektur? the independent artist-architect Julie Marthe Hoffmann organised, in collaboration with different educational and cultural partners in Luxembourg, workshops with the title WAA – OP WEI ENGEM GRONDRËSS WËLLS DU WUNNEN? in which schoolchildren were asked to imagine the plans in which they would like to live. The aim of this project was to consciously and thoroughly address the topics of housing, cohabitation and architecture and to create a public debate on the most suitable housing for our current and future lifestyles. Thus, these life-size reflections on "new forms of housing" make it possible to imagine new solutions, at the heart of the housing problem in Luxembourg.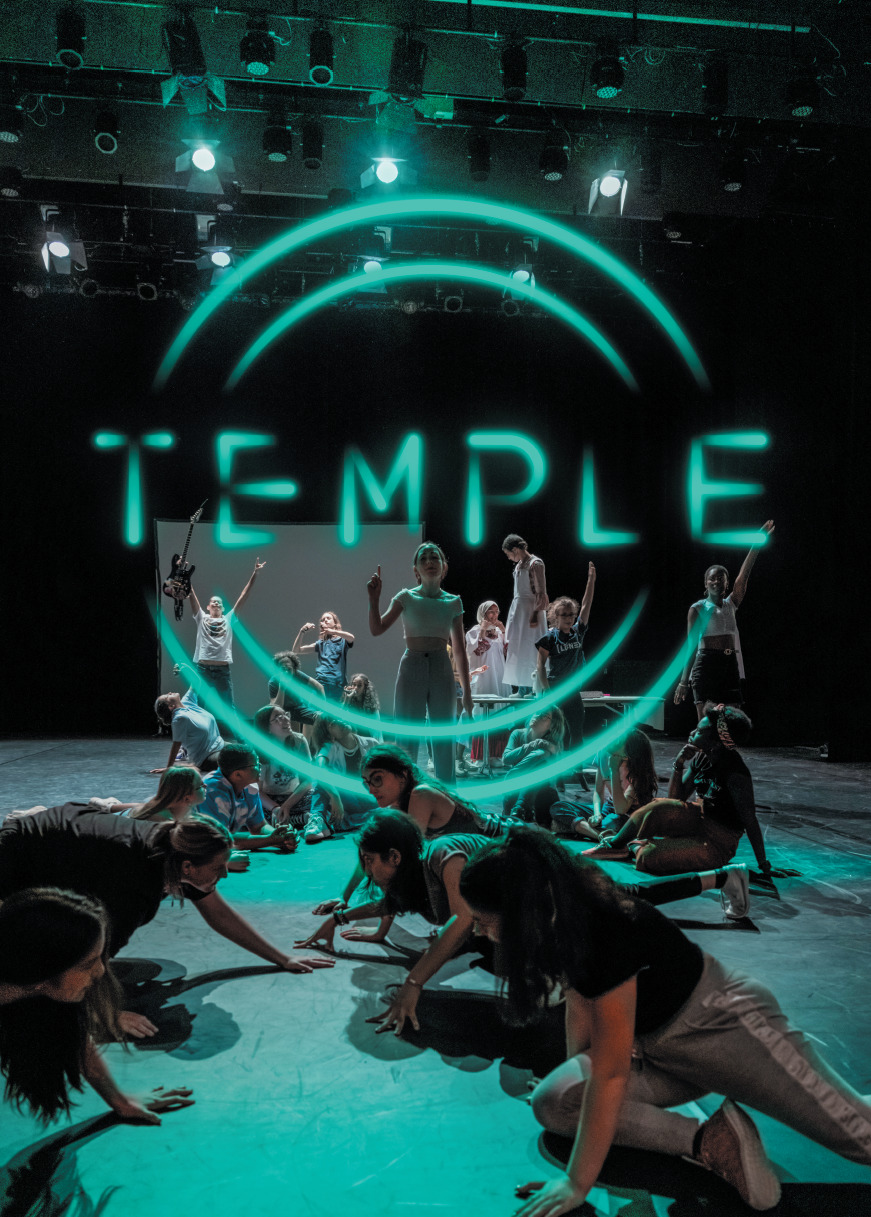 © Bohumil KOSTOHRYZ
TEMPLE – THE ART'N BE PART PROJECT
2021
This is the story of young teenagers on the run, who find themselves left to their own devices in an abandoned "temple": no presence, no adult to show them how to cope… They don't know each other and yet they will have to learn to live together for an indefinite time. Coming from different backgrounds, will they be ready to trust each other and live together in order to survive? What will happen if the young people start to create their own system of rules and laws? Will everyone find their place in this community? Will they manage to recreate a better world?
This unique participatory project, launched in 2020, allowed young people aged 12 to 20 to discover the performing arts, to experiment with artistic practice and to become artists of their own creation. Accompanied in their work by 4 experienced multidisciplinary artists – Natercia Rebelo, Benoît Callens, Sacha Hanlet and Elric Vanpouille – and directed by Nathalie Moyen, they worked throughout last season to present this innovative show combining theatre, dance and music on the CAPE stage.
This project is based on an initial proposal and with the financial support of Fondation Sommer.