D'Fondation Sommer ass eng privat Stëftung no Lëtzebuerger Recht. Si ass 2016 gegrënnt ginn, mat dem Zil den Empowerment vu Kanner a Jugendlecher zu Lëtzebuerg ze stäerken. Si ënnerstëtzt all Joer verschidde kulturell a kënschtleresch Projeten, déi sech u Kanner a Jugendlecher an un hiert Ëmfeld riichten.
Fondation Sommer is a foundation under Luxembourg law. It was created in 2016 with the aim of strengthening the empowerment of children and young people through arts and culture in Luxembourg. In this context, Fondation Sommer annually supports several participatory projects, working with arts and culture as tools for emancipation and involving children/youth and their families and communities.
By means of three calls for theme-oriented projects, the Sommer Foundation aims to support several participatory projects that will use culture and the arts as tools for free self-expression, and that will translate its goal of empowering people into concrete activities involving children and young people, thereby having a positive impact on our society.
The next deadlines for sending the applications are:
30 September 2020
1 December 2020
Call1 for projects for artists and cultural structures for the development of educational activities as part of a creative art project
This call is specifically geared towards artists and cultural organisations that wish to carry out cultural outreach activities aimed at young audiences. The projects must introduce children and young people to the key issues and themes in the artistic and cultural worlds through an exploration of a specific work of art.
Find out more about the call
Call2 for projects for cultural and educational structures for the execution of a common project
This call aims to encourage cultural and educational organisations to collaborate on a common project (to be submitted jointly). The project's goal is to stimulate the minds of children and youngsters and make them more inquisitive by enabling them to discover artistic work and express themselves through the arts.
Find out more about the call
Call3 for projects oriented towards cultural initiatives that encourage intercultural exchanges in Luxembourg
This call encourages cultural initiatives that work for mutual understanding and dialogue among the various communities in Luxembourg. It is specifically geared towards projects (submitted jointly) that involve a tie-up between a Luxembourgish organisation and an organisation representing one or more international communities present in Luxembourg; these organisations must collaborate to develop a project that builds bridges across different cultures.
Find out more about the call
Through the projects that it supports, the Sommer Foundation aims to stimulate the minds of children and youngsters and make them more inquisitive so that they can participate in our society through the medium of culture and the arts. It encourages the creation of new forms of cooperation between partners from different communities and with different viewpoints, so that the people and cultures in Luxembourg may understand each other better.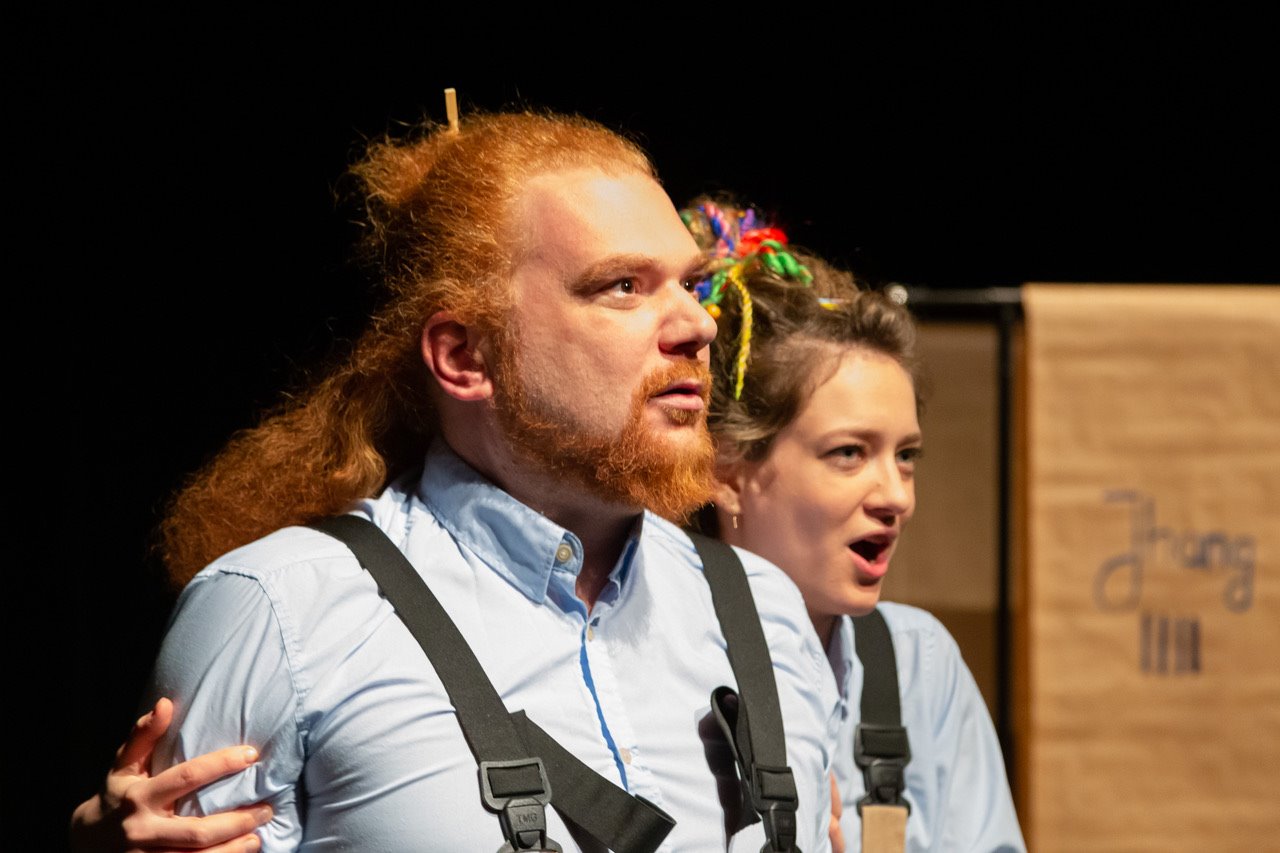 © Yves Maurer
Mega béis! Nur Wut!
2021
Anger is a very familiar and generally negative feeling. Children are conditioned not to express their anger publicly, to contain it. As they grow older, they are more likely to hide it. However, anger is not an irrational emotion and should be taken seriously and expressed in a positive way. This is what Kopla Bunz wanted to achieve through its piece "Mega Béis! Nur Wut!" for children from 6 years old.
© Bohumil Kostohryz
VOYAGEURS IMMOBILES
2021
Through their project "Voyageurs immobiles", the Compagnie Artezia questions the components of travel through contemporary dance. Curiosity, openness to the world, acceptance of difference but also imagination and experimentation. In order to nourish its creation and to share its knowledge, the company has carried out some of its creative work in the school environment.
👉  documentary by the Cinema & Audiovisual class on the residence on vimeo.com
TEMPLE – THE ART'N BE PART PROJECT
2021
For the first time, the CAPE – Centre des Arts Pluriels d'Ettelbruck is launching a major artistic and participatory project aimed at young people aged between 12 and 20, who live, go to school or attend one of the extracurricular structures located in the Nordstad and the northern region of the Grand Duchy of Luxembourg.
This educational project, entitled "TEMPLE – THE ART'N BE PART PROJECT", will pursue broader societal objectives: to contribute to the empowerment of young people and the development of their capacity for reflection and judgement, to offer them attractive opportunities to discover, practice and learn, and in general to play an active role in supporting their personal and collective development, and thus to promote a harmonious life course within our society.