D'Fondation Sommer ass eng privat Stëftung no Lëtzebuerger Recht. Si ass 2016 gegrënnt ginn, mat dem Zil den Empowerment vu Kanner a Jugendlecher zu Lëtzebuerg ze stäerken. Si ënnerstëtzt all Joer verschidde kulturell a kënschtleresch Projeten, déi sech u Kanner a Jugendlecher an un hiert Ëmfeld riichten.
Fondation Sommer is a foundation under Luxembourg law. It was created in 2016 with the aim of strengthening the empowerment of children and young people through arts and culture in Luxembourg. In this context, Fondation Sommer annually supports several participatory projects, working with arts and culture as tools for emancipation and involving children/youth and their families and communities.
By means of three calls for theme-oriented projects, the Sommer Foundation aims to support several participatory projects that will use culture and the arts as tools for free self-expression, and that will translate its goal of empowering people into concrete activities involving children and young people, thereby having a positive impact on our society.
The next deadlines for sending the applications are:
30 September 2020
1 December 2020
Call1 for projects for artists and cultural structures for the development of educational activities as part of a creative art project
This call is specifically geared towards artists and cultural organisations that wish to carry out cultural outreach activities aimed at young audiences. The projects must introduce children and young people to the key issues and themes in the artistic and cultural worlds through an exploration of a specific work of art.
Find out more about the call
Call2 for projects for cultural and educational structures for the execution of a common project
This call aims to encourage cultural and educational organisations to collaborate on a common project (to be submitted jointly). The project's goal is to stimulate the minds of children and youngsters and make them more inquisitive by enabling them to discover artistic work and express themselves through the arts.
Find out more about the call
Through the projects that it supports, the Sommer Foundation aims to stimulate the minds of children and youngsters and make them more inquisitive so that they can participate in our society through the medium of culture and the arts. It encourages the creation of new forms of cooperation between partners from different communities and with different viewpoints, so that the people and cultures in Luxembourg may understand each other better.
The initiatives that we support receive financial aid of between 7,000 euros and 10,000 euros per project.
© Bohumil Kostohryz
Biergerbühn
The Biergerbühn was one of the first projects supported by the Sommer Foundation between 2017 and 2019. Through this participatory project, the collective Independent Little Lies created a space where children and adolescents could discover and exercise their creativity by staging a play that reflected their worldview. During weekly workshops at Kulturfabrik Esch, conducted by theatre and dance teachers, actors, writers, and set designers, the young participants learned about various practices and techniques of the theatre arts, and became authors themselves.
© Corps In Situ
K – D'ÉCOLE
2020
K –D'ÉCOLE est un projet d'éducation artistique et culturelle mené en parallèle de la création du PROJET K, et mené en dialogue avec trois partenaires: le Lycée Vauban, le TROIS C-L (Centre de Création Chorégraphique Luxembourgeois) et la compagnie Corps In Situ/ARTEZIA. Le but de ce projet est de favoriser la création et la transmission par l'introduction d'une résidence de création artistique et professionnelle au sein d'un établissement scolaire, le lycée Vauban.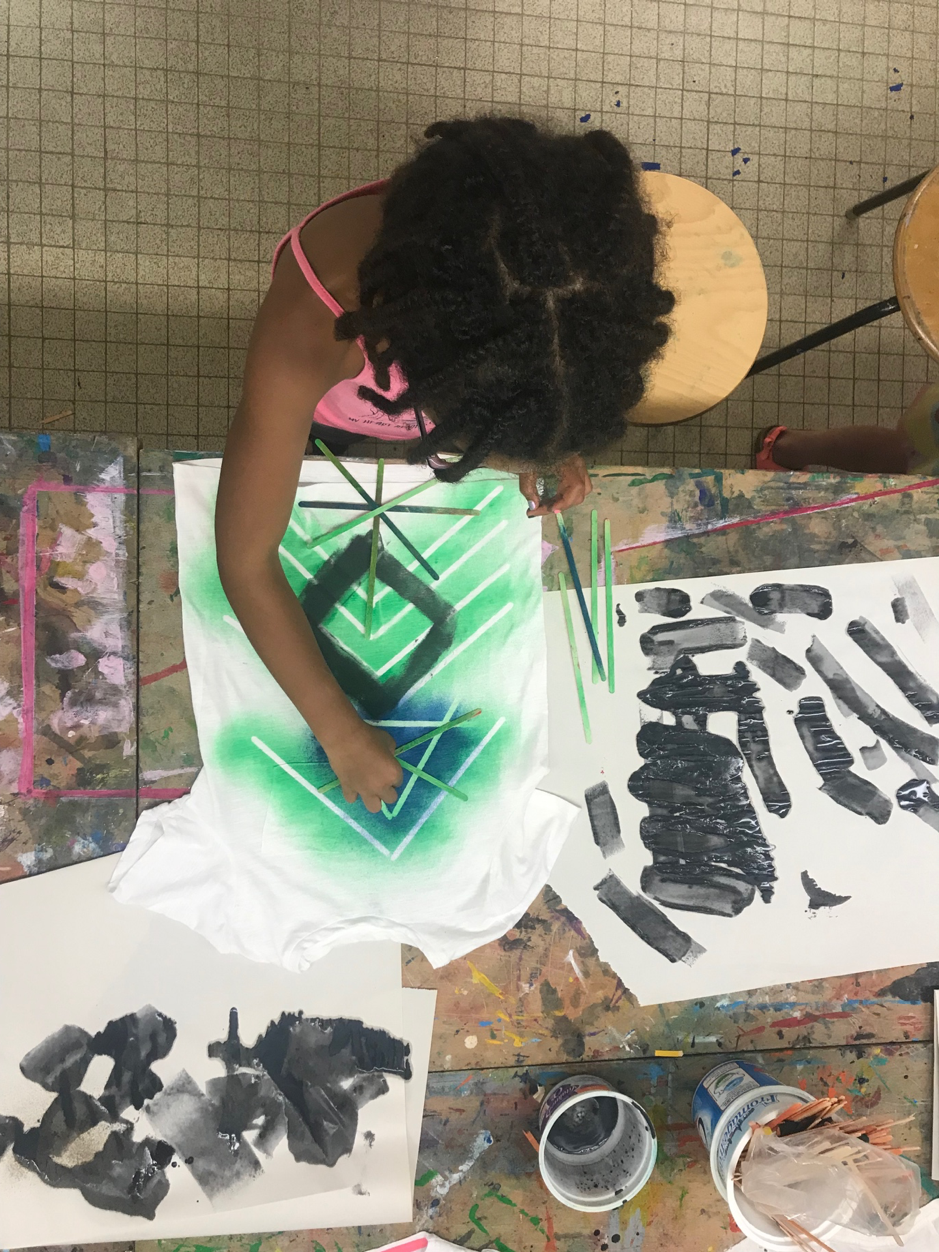 © Nouvelle Abada Capoeira Luxembourg
LA RODA
2020
«Réunir partager, créer, échanger, s'exprimer, interagir et dialoguer»: telles sont les valeurs de la capoeira. Entre danse, percussion et musique, elle inculque l'humilité, permet le dépassement de soi et l'apprentissage du respect de l'autre. La capoeira a depuis toujours vocation à inclure et à réunir. Durant toute l'année 2020, Abadá Capoeira Luxembourg célèbre ses 20 ans d'existence et d'action culturelle et sociale. Dans ce cadre, la fondation Sommer finance le projet «La Roda» (la ronde, car les participants forment un cercle) qui aboutira à un spectacle de capoeira réalisé avec les élèves de l'école primaire de Bonnevoie-Gellé et les enfants et adolescents du club Abadá Capoeira Luxembourg. Pour préparer cette représentation à l'école primaire de Bonnevoie-Gellé, les élèves suivent des cours de capoeira, de danses afro-brésiliennes et de percussion brésilienne. A travers ces workshops où «la musique fait parler le corps», les jeunes de tous horizons s'initient à la culture afro-brésilienne et expérimentent un nouvel espace d'échange interculturel. Via «La Roda», les apprentis capoéristes développent leur estime de soi et leur créativité, mais aussi leur capacité à s'exprimer et à échanger.