D'Fondation Sommer ass eng privat Stëftung no Lëtzebuerger Recht. Si ass 2016 gegrënnt ginn, mat dem Zil den Empowerment vu Kanner a Jugendlecher zu Lëtzebuerg ze stäerken. Si ënnerstëtzt all Joer verschidde kulturell a kënschtleresch Projeten, déi sech u Kanner a Jugendlecher an un hiert Ëmfeld riichten.
Fondation Sommer is a foundation under Luxembourg law. It was created in 2016 with the aim of strengthening the empowerment of children and young people through arts and culture in Luxembourg. In this context, Fondation Sommer annually supports several participatory projects, working with arts and culture as tools for emancipation and involving children/youth and their families and communities.
By means of three calls for theme-oriented projects, the Sommer Foundation aims to support several participatory projects that will use culture and the arts as tools for free self-expression, and that will translate its goal of empowering people into concrete activities involving children and young people, thereby having a positive impact on our society.
The next deadlines for sending the applications are:
30 September 2020
1 December 2020
Call1 for projects for artists and cultural structures for the development of educational activities as part of a creative art project
This call is specifically geared towards artists and cultural organisations that wish to carry out cultural outreach activities aimed at young audiences. The projects must introduce children and young people to the key issues and themes in the artistic and cultural worlds through an exploration of a specific work of art.
Find out more about the call
Call2 for projects for cultural and educational structures for the execution of a common project
This call aims to encourage cultural and educational organisations to collaborate on a common project (to be submitted jointly). The project's goal is to stimulate the minds of children and youngsters and make them more inquisitive by enabling them to discover artistic work and express themselves through the arts.
Find out more about the call
Call3 for projects oriented towards cultural initiatives that encourage intercultural exchanges in Luxembourg
This call encourages cultural initiatives that work for mutual understanding and dialogue among the various communities in Luxembourg. It is specifically geared towards projects (submitted jointly) that involve a tie-up between a Luxembourgish organisation and an organisation representing one or more international communities present in Luxembourg; these organisations must collaborate to develop a project that builds bridges across different cultures.
Find out more about the call
Through the projects that it supports, the Sommer Foundation aims to stimulate the minds of children and youngsters and make them more inquisitive so that they can participate in our society through the medium of culture and the arts. It encourages the creation of new forms of cooperation between partners from different communities and with different viewpoints, so that the people and cultures in Luxembourg may understand each other better.
The initiatives that we support receive financial aid of between 7,000 euros and 10,000 euros per project.
© Bohumil Kostohryz
Biergerbühn
The Biergerbühn was one of the first projects supported by the Sommer Foundation between 2017 and 2019. Through this participatory project, the collective Independent Little Lies created a space where children and adolescents could discover and exercise their creativity by staging a play that reflected their worldview. During weekly workshops at Kulturfabrik Esch, conducted by theatre and dance teachers, actors, writers, and set designers, the young participants learned about various practices and techniques of the theatre arts, and became authors themselves.
© Corps In Situ
K – D'ÉCOLE
K -D'ÉCOLE is an artistic and cultural education project carried out in parallel with the creation of PROJECT K, and carried out in dialogue with three partners: the Lycée Vauban, the TROIS C-L (Centre de Création Chorégraphique Luxembourgeois) and the company Corps In Situ/ARTEZIA. The aim of this project is to promote creation and transmission by introducing an artistic and professional creation residency in a school, the Lycée Vauban.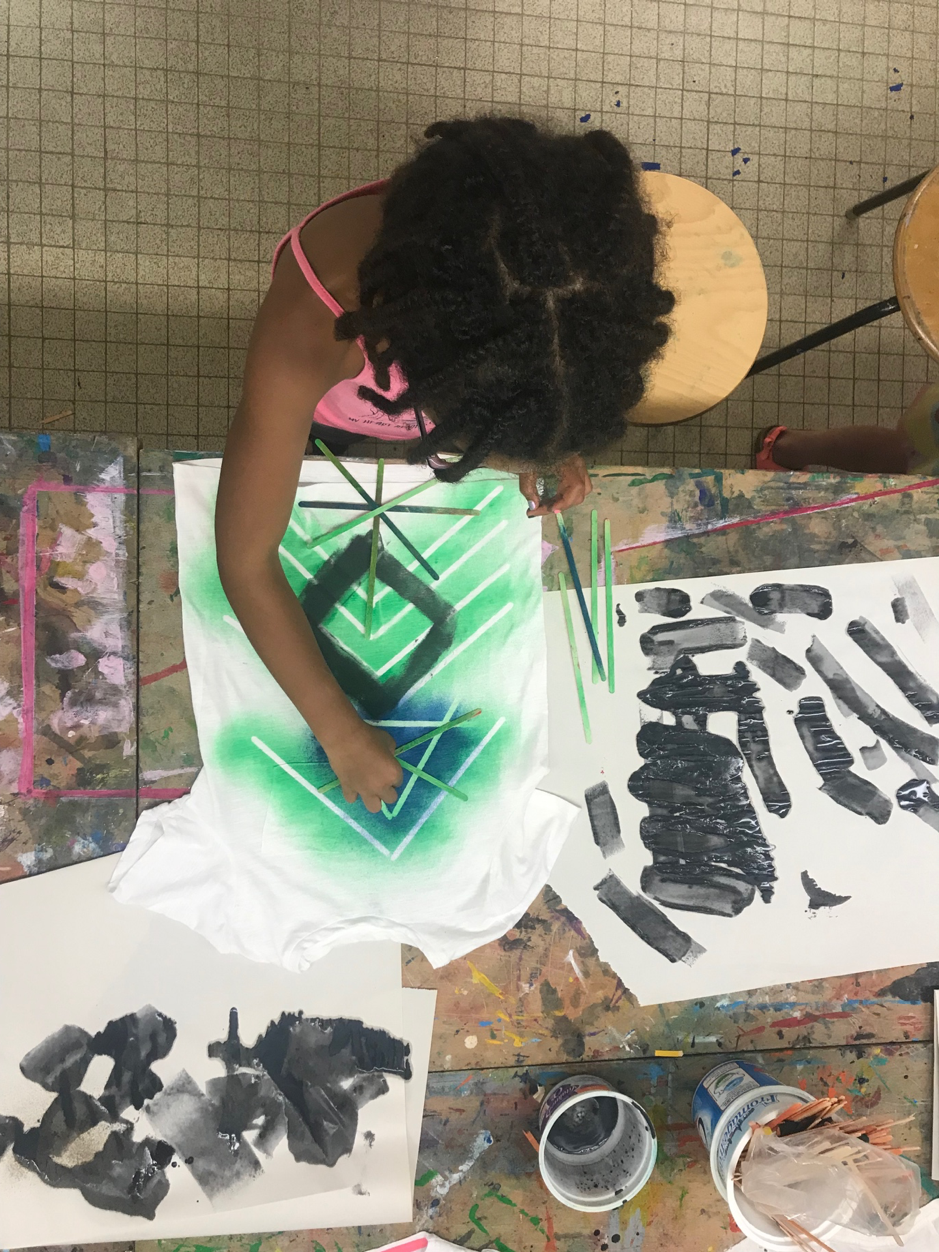 © Nouvelle Abada Capoeira Luxembourg
LA RODA
"Bringing together, sharing, creating, exchanging, expressing oneself, interacting and dialoguing" : these are the values of capoeira. Between dance, percussion and music, it inculcates humility, allows the surpassing of oneself and the learning of respect for others. Capoeira has always had the vocation to include and bring people together. Throughout the year 2020, Abadá Capoeira Luxembourg celebrates its 20 years of existence and cultural and social action. In this context, the Sommer Foundation is financing the project "La Roda" (the round, as the participants form a circle) which will culminate in a capoeira show performed with the pupils of the primary school of Bonnevoie-Gellé and the children and teenagers of the Abadá Capoeira Luxembourg club. To prepare for this performance at the primary school of Bonnevoie-Gellé, the pupils are taking classes in capoeira, Afro-Brazilian dances and Brazilian percussion. Through these workshops where "music makes the body speak", young people from all walks of life are introduced to Afro-Brazilian culture and experience a new space for intercultural exchange. Via "La Roda", the capoerist apprentices develop their self-esteem and creativity, but also their ability to express themselves and exchange.